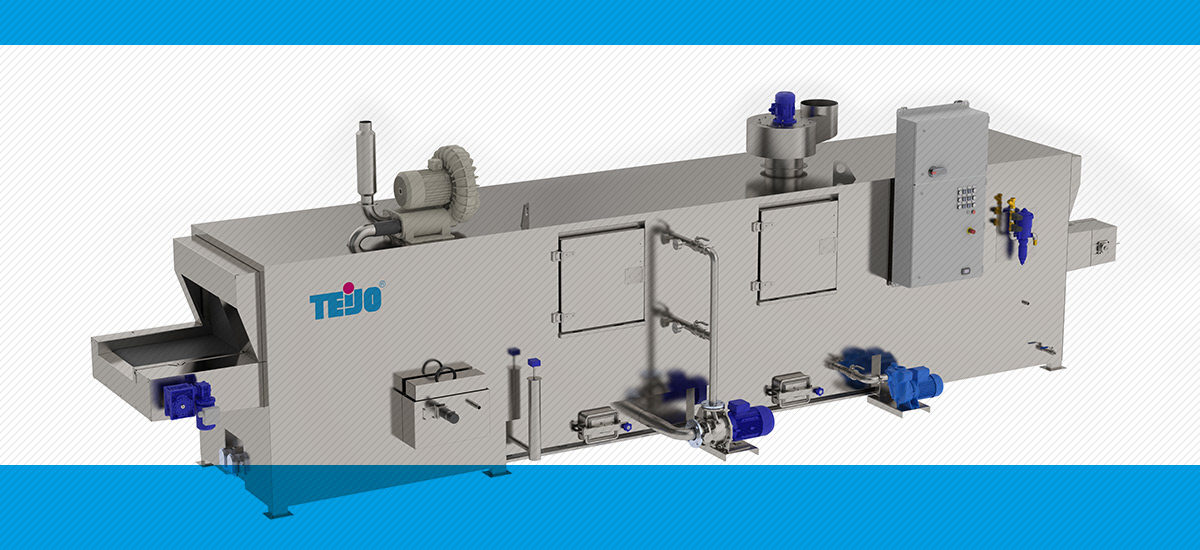 Tunnel cleaning machines
Tunnel cleaning machines (KT-series) are designed for applications that require a large capacity and are equipped with a conveyor that runs through the machine.
These machines can be integrated as part of a production line and are usually equipped with one or more cleaning and rinsing phases. They can also be equipped with more functions (such as a drying phase) if required.
Tunnel cleaning machines are usually designed and equipped according to customers' specifications.