TEIJO® – The foremost name in industrial cleaning machines
We will be in InnoTrans 2018 exhibition in Berlin, 18-21.9.2018. Welcome to visit our stand Hall/Stand 7.2C/211

TEIJO industrial cleaning machines have been manufactured since 1967 and during that period more than 15,000 machines, standard and special have been delivered to customers all over the world. The main markets for Teijo have been Scandinavia and Europe, where the name is renowned for quality, reliability and innovative design. Production in Nakkila started 1987.
TEIJO -industrial cleaning solutions for 50 years – TEIJO Cleaning Machines Ltd 30 year's jubilee
The manufacturing of TEIJO industrial cleaning machines started already 50 years ago in Finland at the little village called Teijo when a well-known Finnish industrial group Wihuri started to produce them in their mechanical workshop in 1967. After some organizational and ownership arrangements the manufacturing of TEIJO -machines was transferred to the parish of Nakkila where TEIJO Cleaning Machines Ltd was established in 1987.
So now we are celebrating our 30 year's jubilee as a Finnish pioneer in manufacturing industrial cleaning solutions. There has arisen some spin offs during these years but all industrial cleaning machines produced in Finland are based on these original TEIJO -machines. We are also the biggest supplier of these types of solutions in Scandinavia.
TEIJO – efficient cleaning solutions for semi centenary!
Why TEIJO®?
Excellent cleaning results
Reliable and easy to use
Low life cycle costs
Large fluid tank
Minimum maintenance
TEIJO® - economical
Efficient filtering extends the service life of the washing fluid
Good insulation reduces heat loss
Cleaning agent costs are low
The pump's shut-off valve enables performing maintenance without draining the fluid tank
TEIJO® - safe and eco-friendly
The closed washing fluid circulation is safe and eco-friendly
Most alkaline cleaning agents are biodegradable
The oil coming off the components being washed can be separated from the washing fluid using an oil separator (accessory)
SOLUTIONS FOR EFFICIENT PRODUCTION
Teijo Cleaning Machines Ltd offers effective solutions for production in various areas.
The traditional expertise of the company rests in standard cleaning machines for manufactures of metal work-pieces. We have developed effective and reliable cleaning concepts for a large range of products.
APPLICATIONS
This machine type is suitable for component cleaning, for example, at
car and lorry repair shops
engine machining shops
car electrics repair shops
vocational education institutions
industrial repair shops
pump repair shops
electric motor repair shops
In engineering industry manufacture, these machines are used for
component cleaning before welding
removing anti-corrosive agents before machining
cleaning machined components
maintenance
PRODUCTS
TOP-LOADED CLEANING MACHINES
Top-loading machines are made in tree sizes, TL-650SS, TL-900SS and TL-1150SS.

SINGLE-STAGE CLEANING MACHINES
The product range comprises six machine sizes C-800SS…C-2600SS. This number indicates the top spray pipe's rotational diameter in millimetres.
There are two door type options: the hinged door KD; machines C-800SS…C-1600SS the pneumatic lifting door PD-1; machines C-800SS…C-2600SS The machines equipped with the pneumatic lifting door can be equipped with either the fixed load platform (LP) or load trolley (LT).

MULTI-STAGE CLEANING MACHINES
TEIJO manufactures machines in five sizes of which the C-100SS and C-1200SS have two tanks and the other sizes C-1600SS, C-2000SS and C-2600SS with two or three tanks. The machines are equipped with a single pneumatic door but can be supplied with two doors on required. The machine are equipped with either load platform (all models) or load trolley (only C-1000 – C-2000).

CLEANING DETERGENT
TEIJO 2005 
TEIJO 2005 is liquid, water based cleaner, suitable for cleaning of all metals.
TEIJO 2005 efficiently removes remaining parts of machining oil, pigment dirt and other greasy contamination.
TEIJO 2005
is used for cleaning of all metals and composition metals in washing applications,
but can also be used at dip cleaning or at electrolytic cleaning.

Read/Download
Safety Data Sheet TEIJO2005 Eng(pdf)
TEIJO2005 Label (pdf)
 AFTER SALES
TEIJO SERVICE offers spare parts, services and product support for all TEIJO product ranges.
The quality of the production often depends on the origin and availability of spare parts. Fast action is usually essential. We have in our spare parts warehouse many parts available right off the shelf. With an efficient logistics system, spare parts are dispatched to the customer as soon as possible.
SALES WORLDWIDE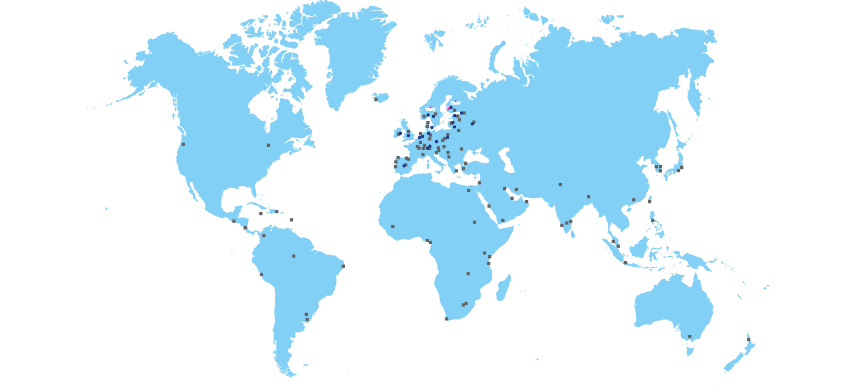 Export sales:
Please contact:
+358 40 763 0435
+358 400 393 150
Domestic sales:
Please contact:
+358 40 578 1251
 TEIJO has representatives in many countries.
Please, check sales representative's contact information in your country from our export sales department or from teijo@teijopesu.fi
 CONTACT
us by mail, fax or e-mail: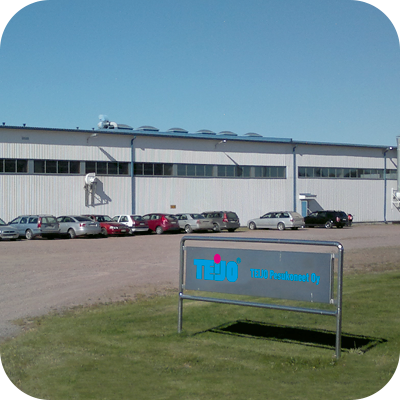 TEIJO Cleaning Machines Ltd
PO Box 16
FI-29251 NAKKILA
Visiting address:
Harjuntie 8
29250 NAKKILA
e-mail: teijo(at)teijopesu.fi
Telephone +358 2 531 2200
VAT no. FI06715648
TallennaTallenna