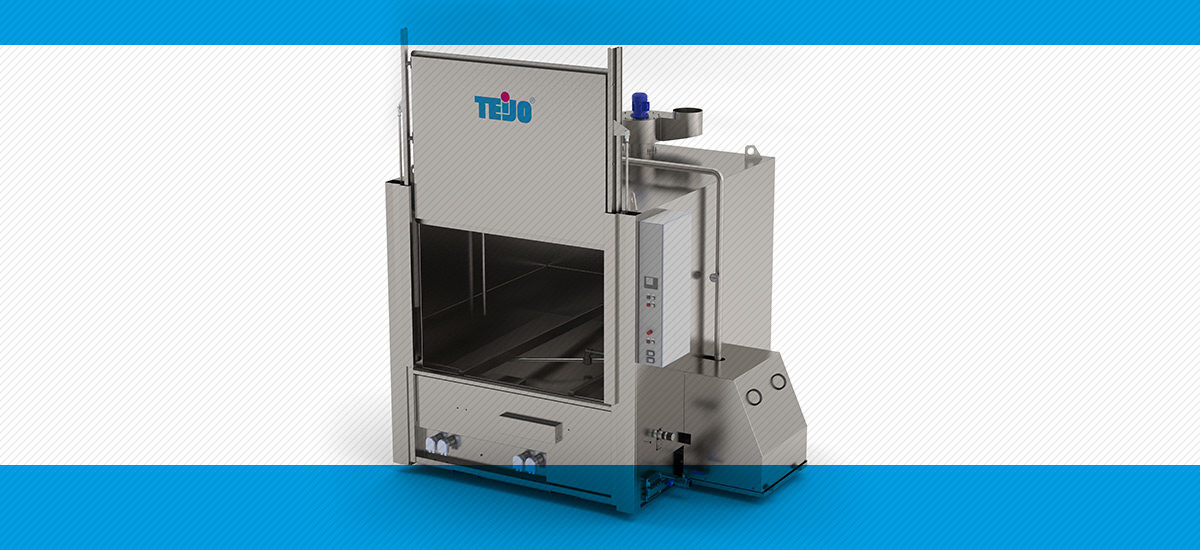 EVO cleaning machines
TEIJO EVO-series offers a cost-effective option when a 2-stage machine is required. EVO-machines are designed for customers who require a rinsing phase in addition to a cleaning phase. The machine is very compact and fits well even into smaller spaces.
TEIJO EVO-machines come in 2 models: EVO-1600 and EVO-2000. The height of the cleaning chamber can be 800 or 1200 millimetres. The maximum weight the parts to be washed is 2000 kilograms.
EVO-machines are equipped with either pneumatic lifting door (PD) or a hinged door (KD).
PD-models can also be equipped with a load platform or alternatively with a load trolley.