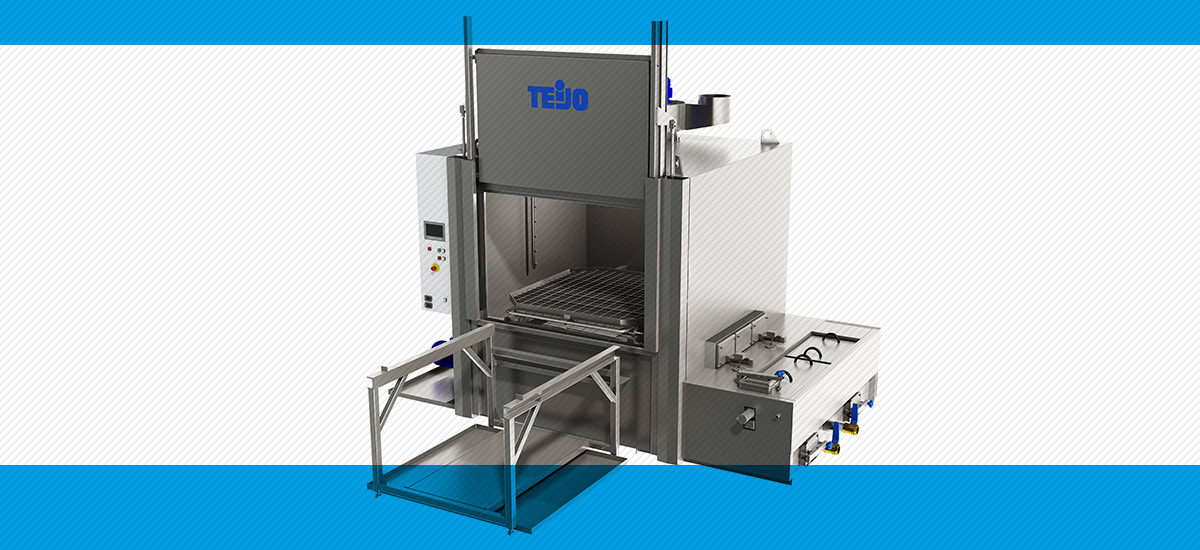 Multi-stage component cleaning machines
TEIJO multi-stage component cleaning machines are designed for applications that require higher cleaning standards. In addition to the cleaning phase the machines can have multiple rinsing phases as well. These extra rinsing phases make sure that all cleaning detergent residue is washed off from the surface of the component. They can also be used for different surface finishing.
Multi-stage machines are manufactured in five sizes. Models C-1000 and C-1200 are equipped with two tanks; larger models are available with two or three tanks. The height of the cleaning chamber can be 800 or 1200 millimetres. Standard TEIJO multi-stage cleaning machines can clean parts up to 3000 kilograms.
All multi-stage machines have a pneumatic lifting door as a standard. They can also be equipped with two doors.
All machines can be equipped with a load platform and models C-1000–C-2000 alternatively with a load trolley.