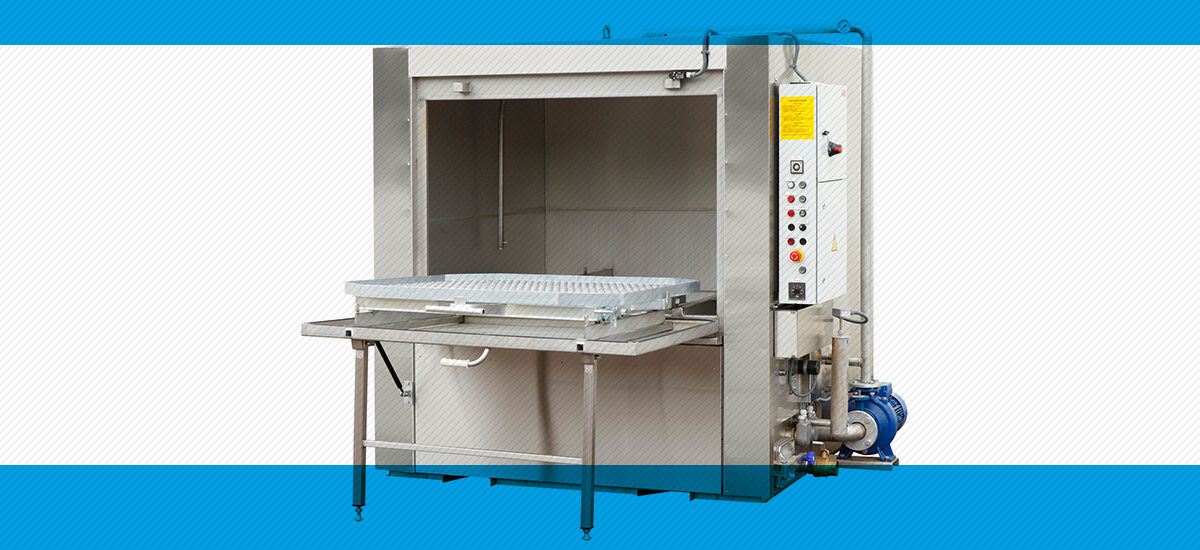 Single-stage component cleaning machines
Single-stage component cleaning machines (C-series) offer user-friendly and comprehensive options for cleaning components. Their cleaning effectiveness and capacity is higher than TL-series machines. Standard TEIJO single-stage cleaning machines can clean parts up to 2500 kilograms.
Single-stage machines are manufactured in six sizes: C-800…C-2600. The number shown in the model's name indicate the rotation diameter of the spray arm in millimetres.
The machine can be equipped with either door type:
Manually operated hinged door (KD)
Pneumatic lifting door (PD)
Machines equipped with the pneumatic lifting door can be equipped with a fixed load platform or a load trolley.